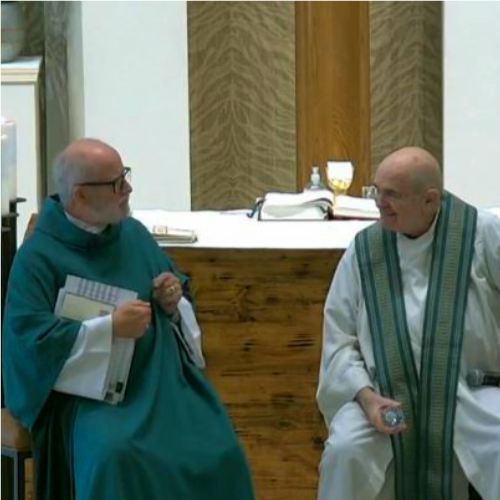 June 20, 2021- The Twelfth Sunday in Ordinary Time -  Homily given by Fr. Mario Arroyo and Fr. Scott Blick at the 10:00 am Sunday Mass.

In Sunday's Gospel Jesus calms the seas but rebukes the disciples in the boat by saying "Why are you terrified? Do you not yet have faith?" A traditional image of the Church is one of a boat and the "boat" that is St. Cyril of Alexandria has been tossed and damaged in the storms of the pandemic.
With that storm seemingly dying down we must now assess the damages that have been inflicted on our "parish boat" and strategically determine what is needed as we move forward into a still uncertain future. We will move forward with an urgent concern, not terrified, but deeply concerned.