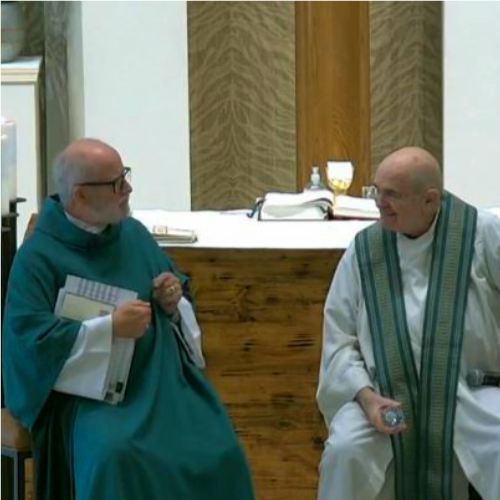 July 11, 2021- The Fifteenth Sunday in Ordinary Time -  Homily given by Fr. Mario Arroyo and Fr. Scott Blick at the 10:00 am Sunday Mass.
When Jesus sent the disciples out He instructed them to take nothing for the journey but a walking stick and to wear sandals, but no second tunic (Mark 6:7-9).
So how does a "shirt" and "stuff" fit into this?